The portion of the West Coast Main Line now being modelled is a little way South of the location of our previous 'oo' layout "Bee Lane' and gives more scope for both D.C and D.C.C. operations. Using the fiddle yards of the former layout plus extensions and after a rearrangement of our other layouts it was set up and running in the club rooms with a full length of 30 ft in mid November 2016
For club running simultaneous D.C and D.C.C operation is available.
At exhibitions only D.C.C operation will be demonstrated.
Work on the scenery and backgrounds progressed rapidly on schedule for this layout's intended appearance at our 2017 Exhibition as the photos below show.
These are slideshows and images will automatically change at about 10 second intervals.To move to the next yourself just click on an image.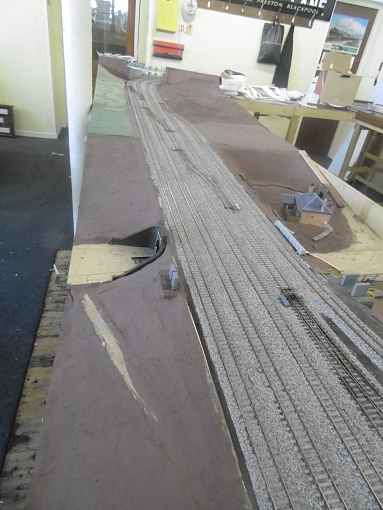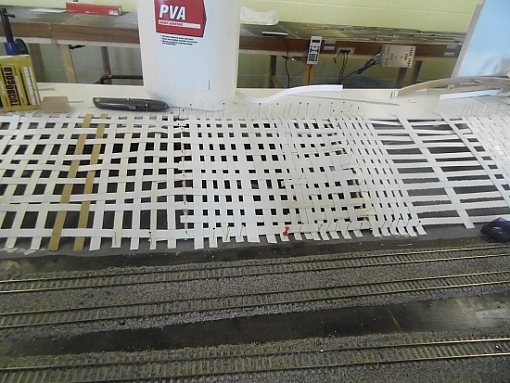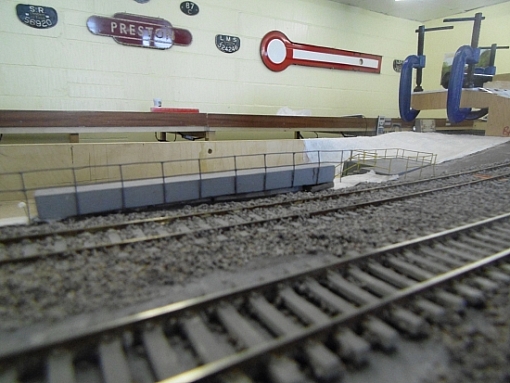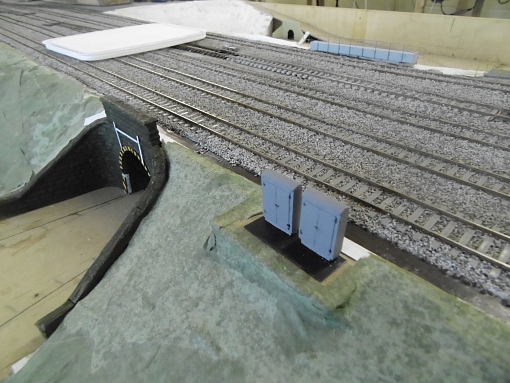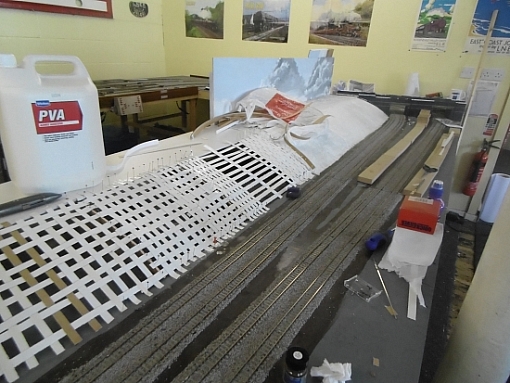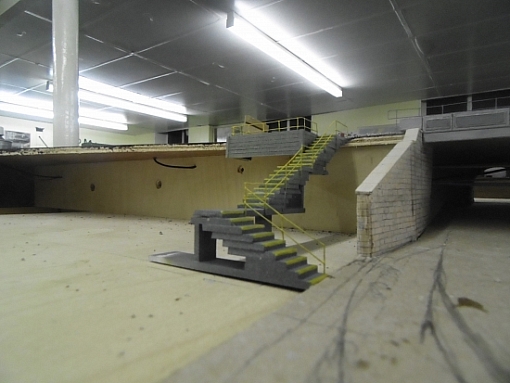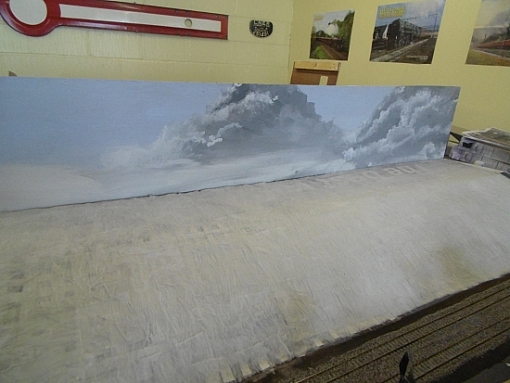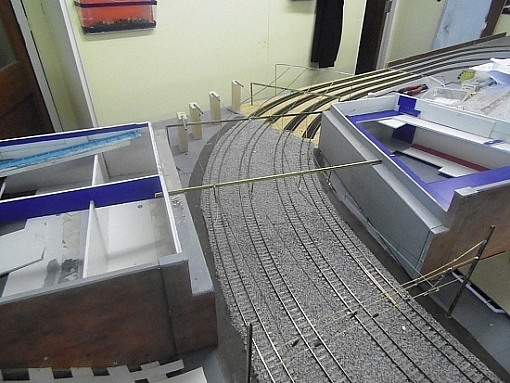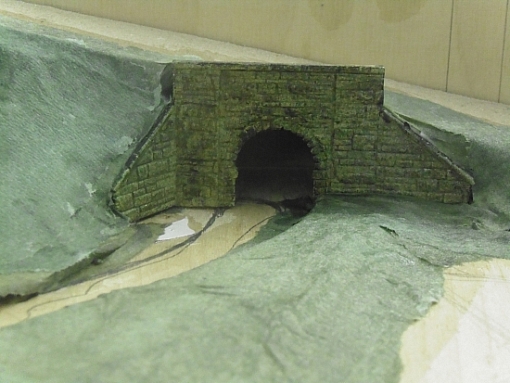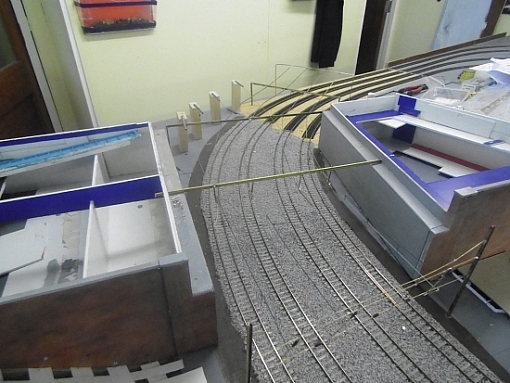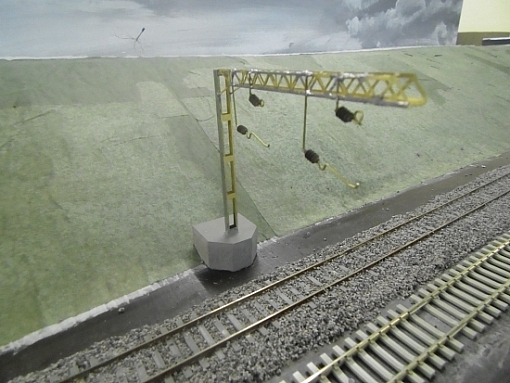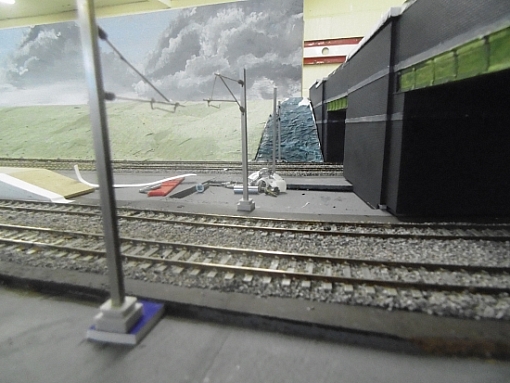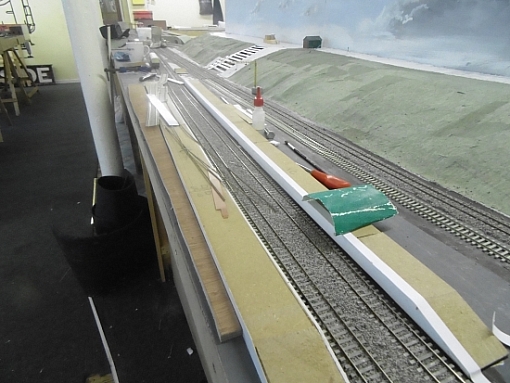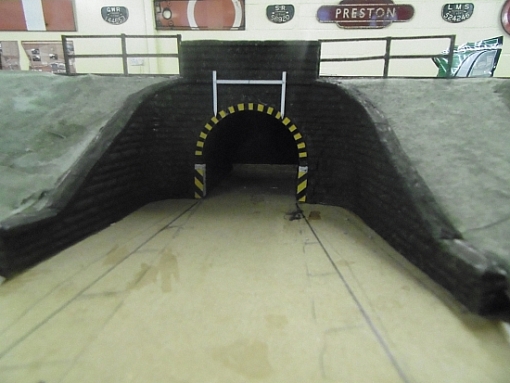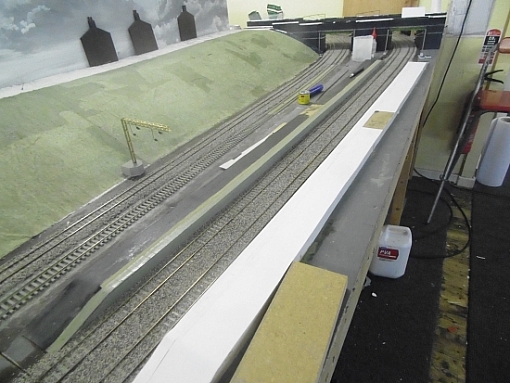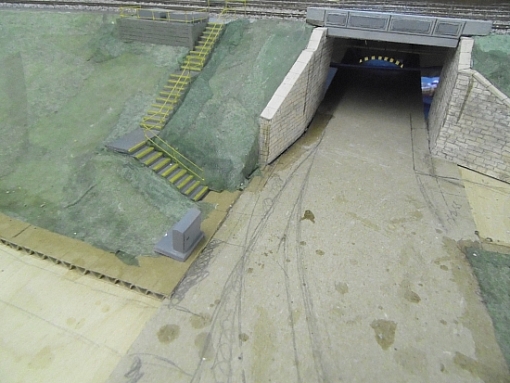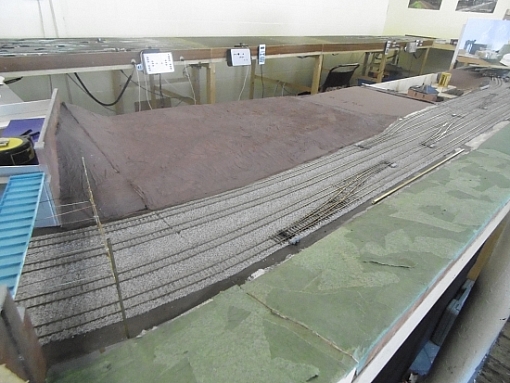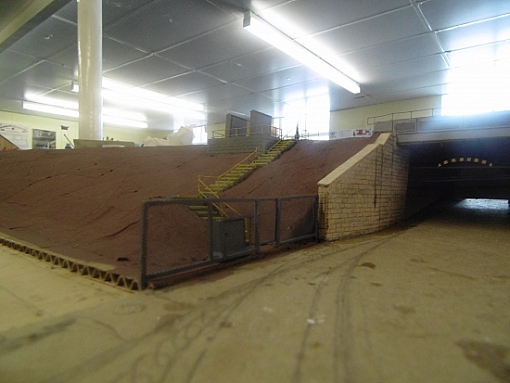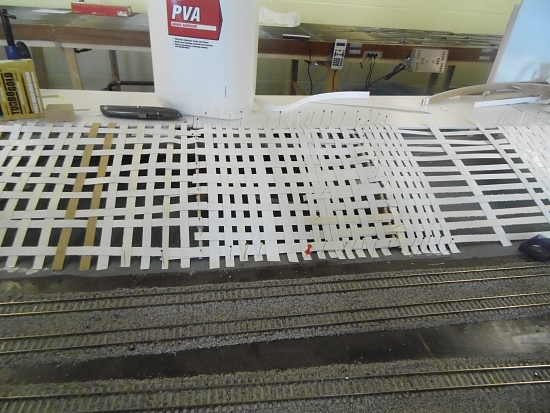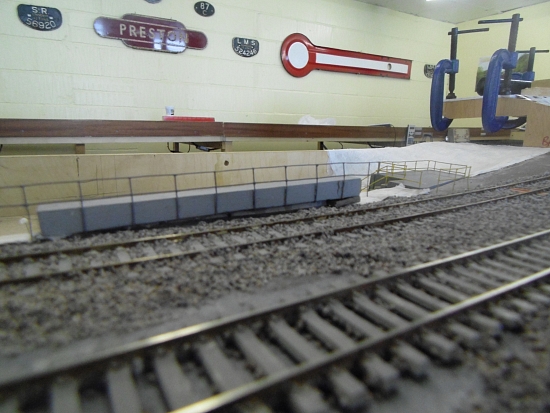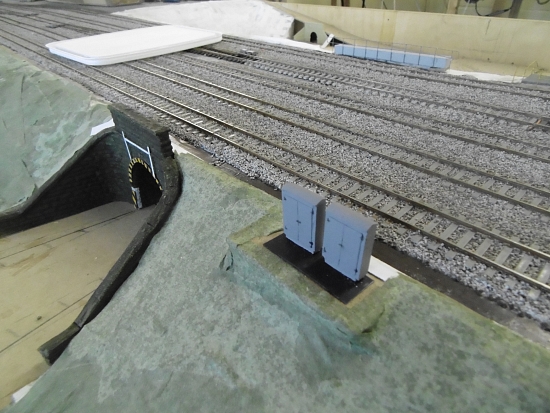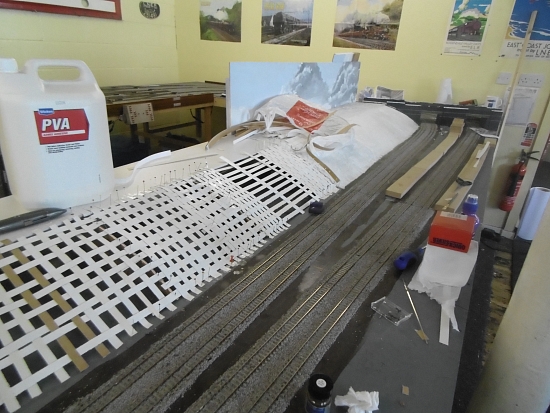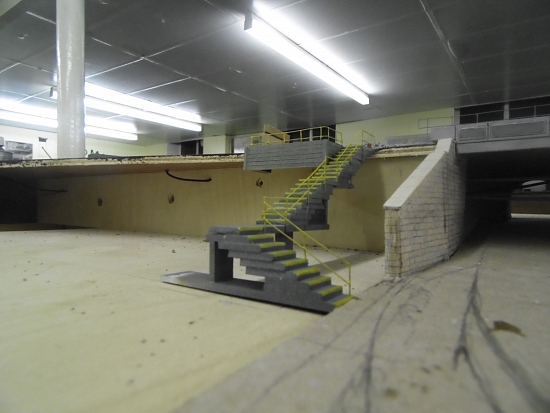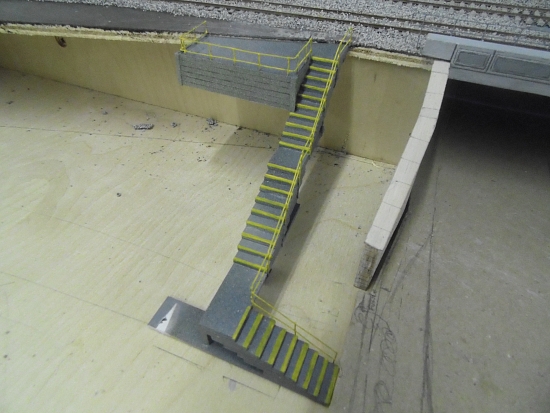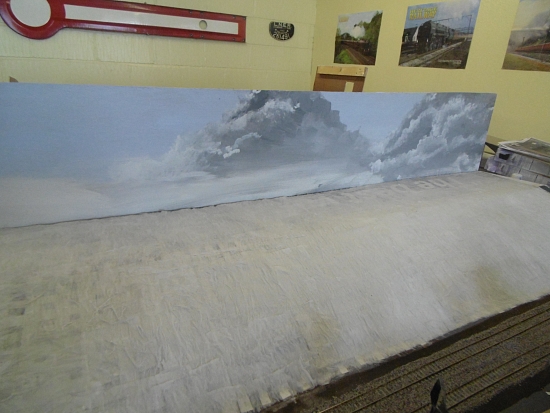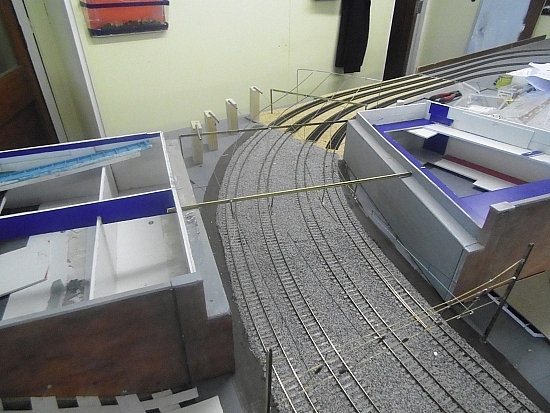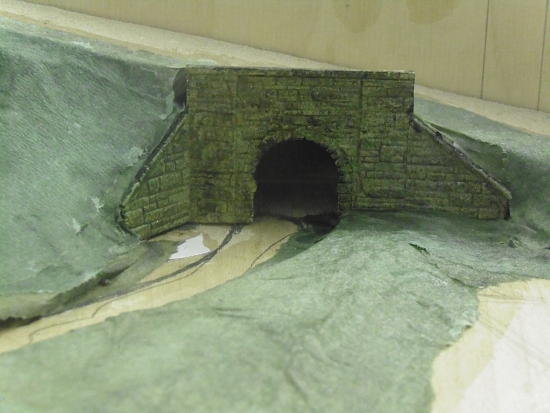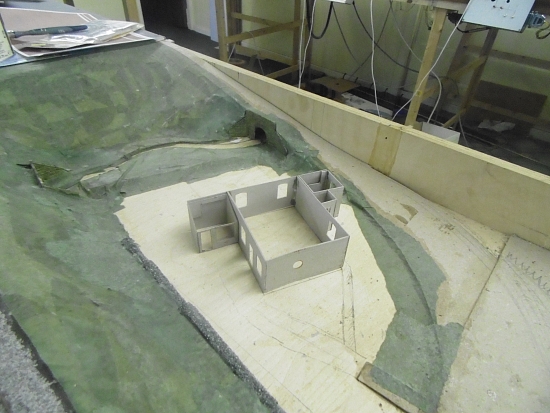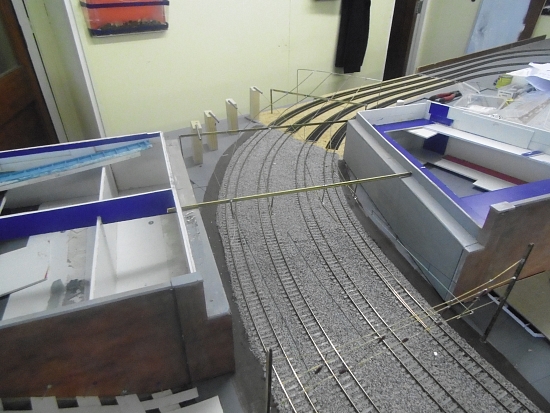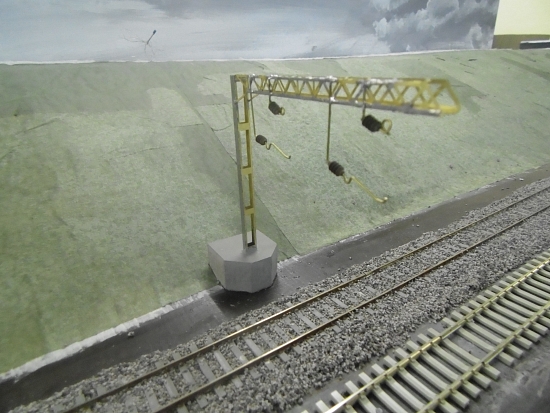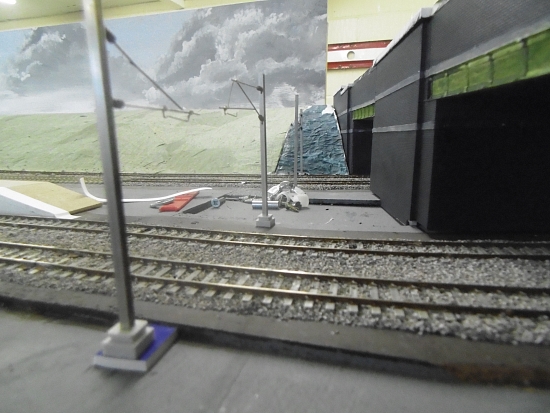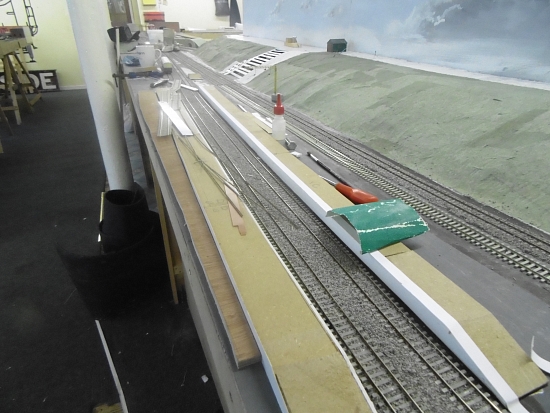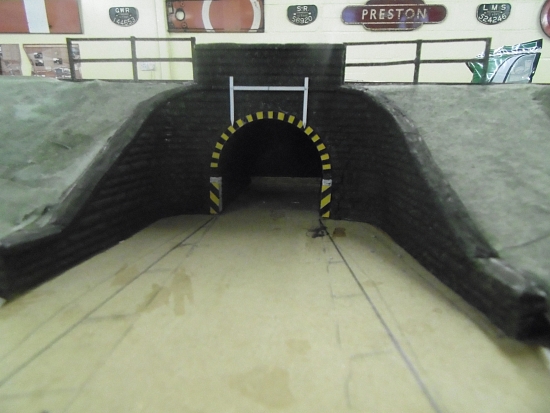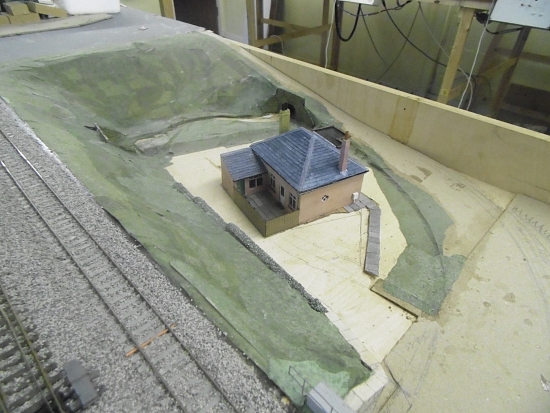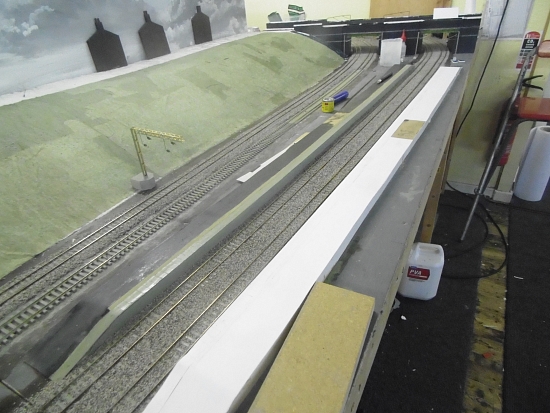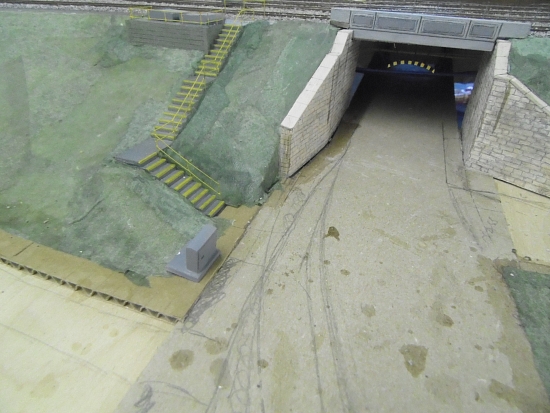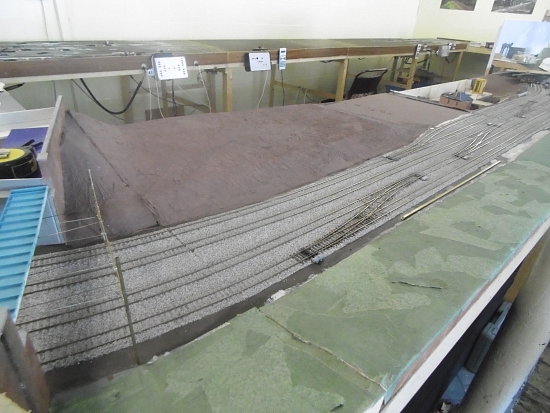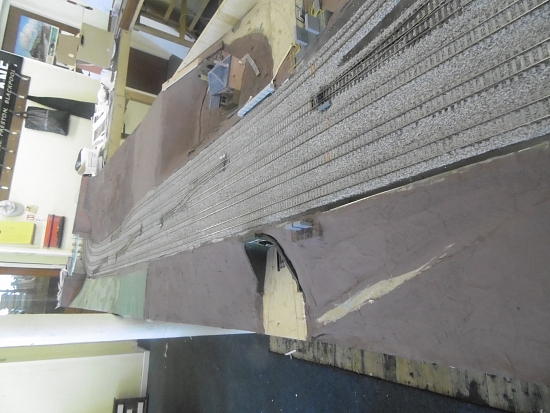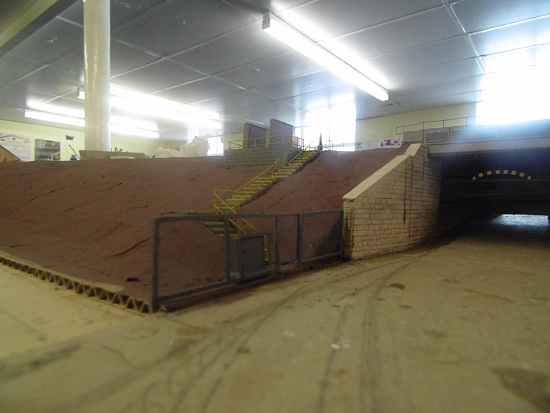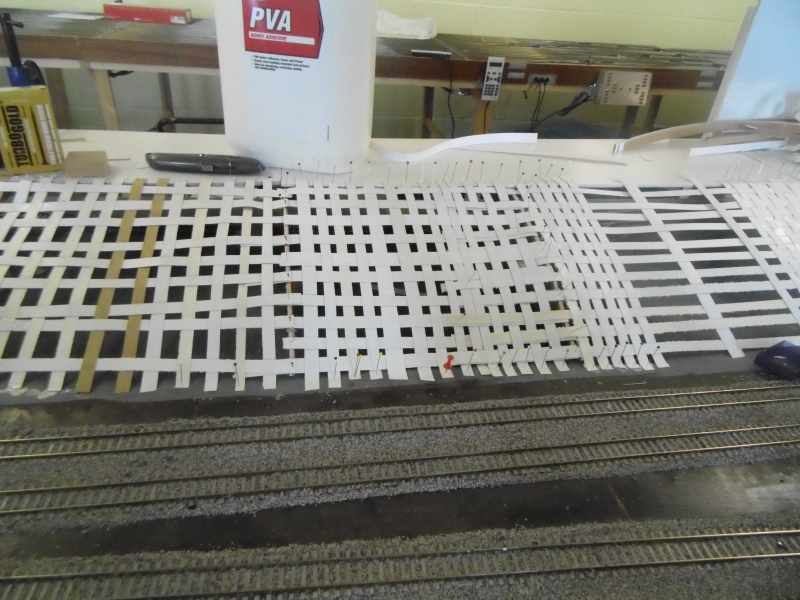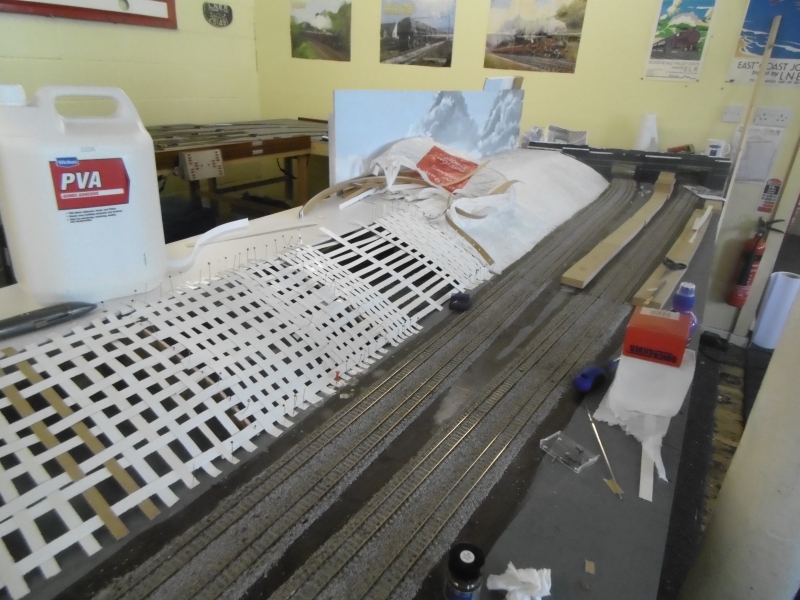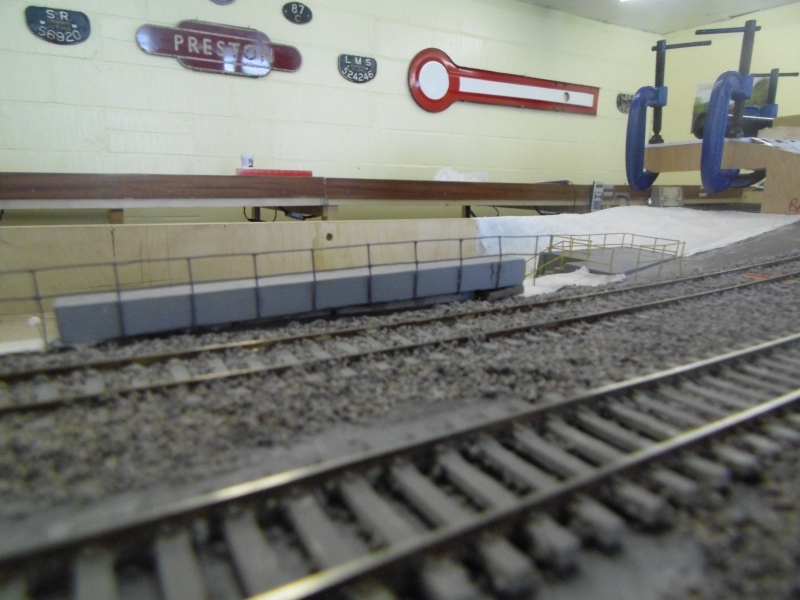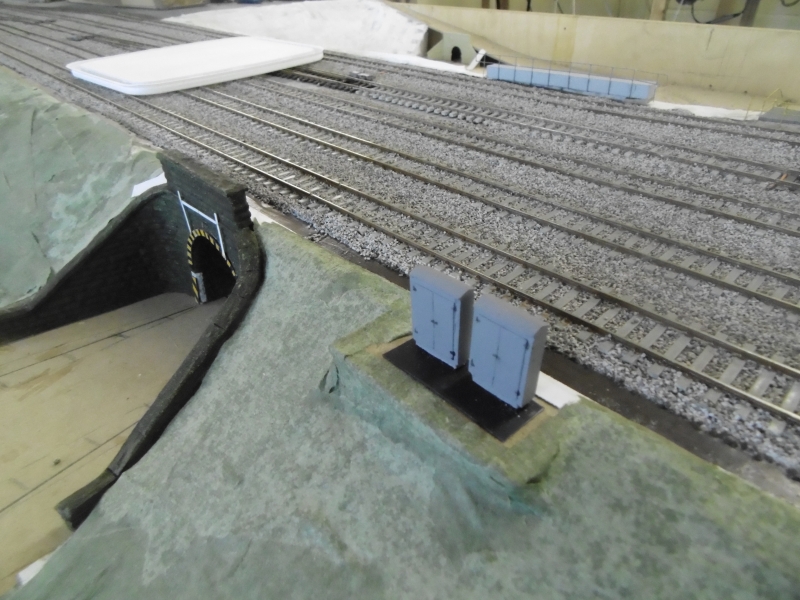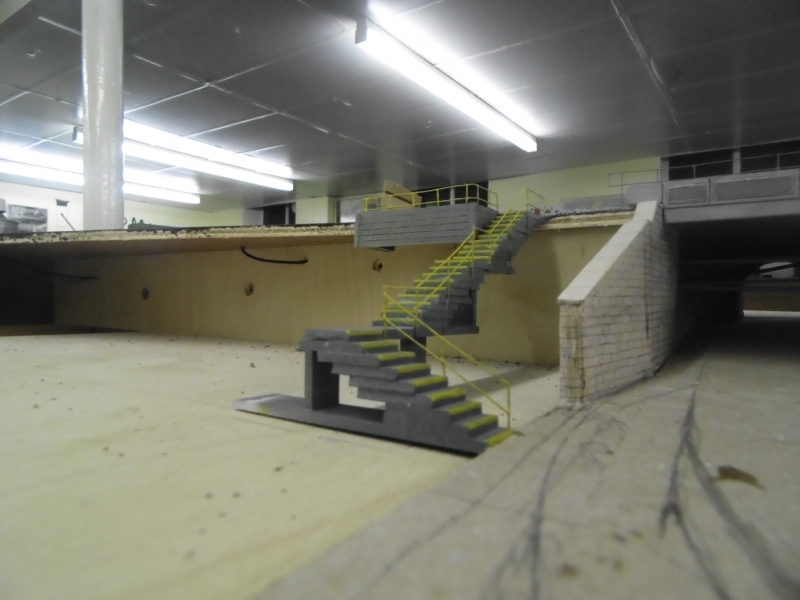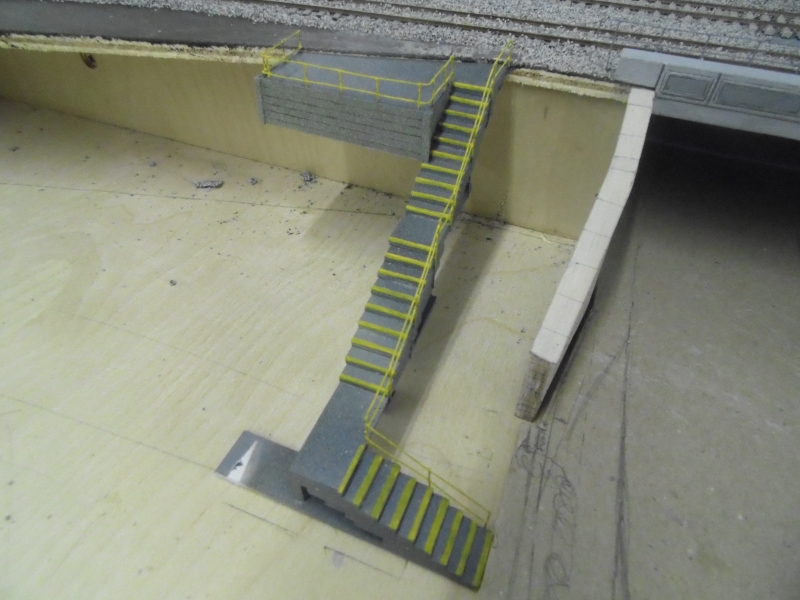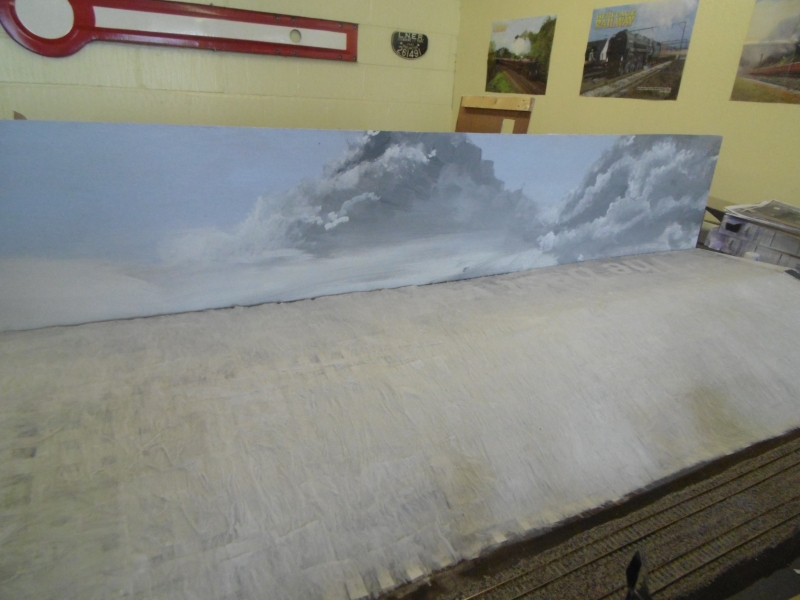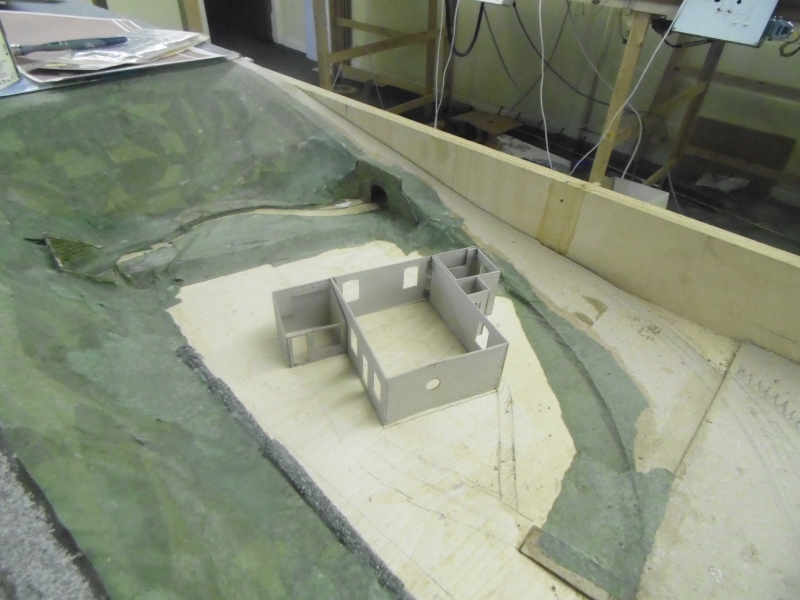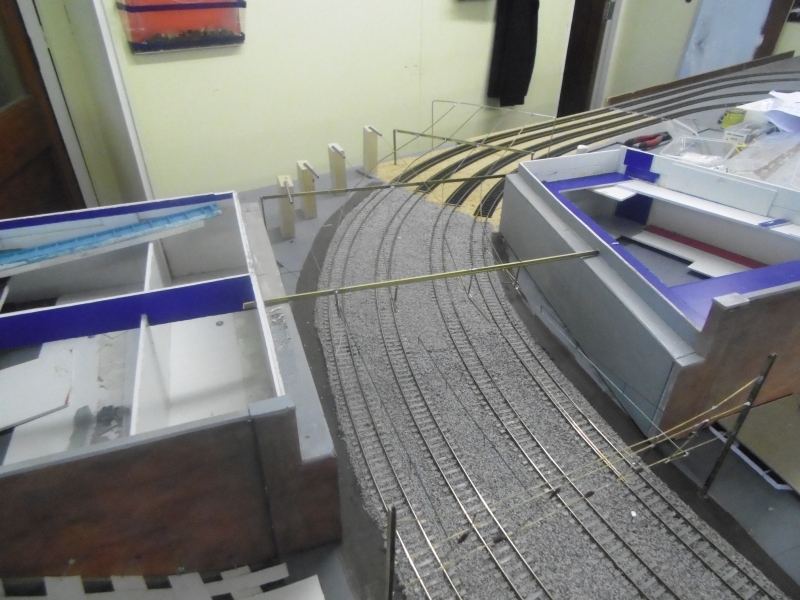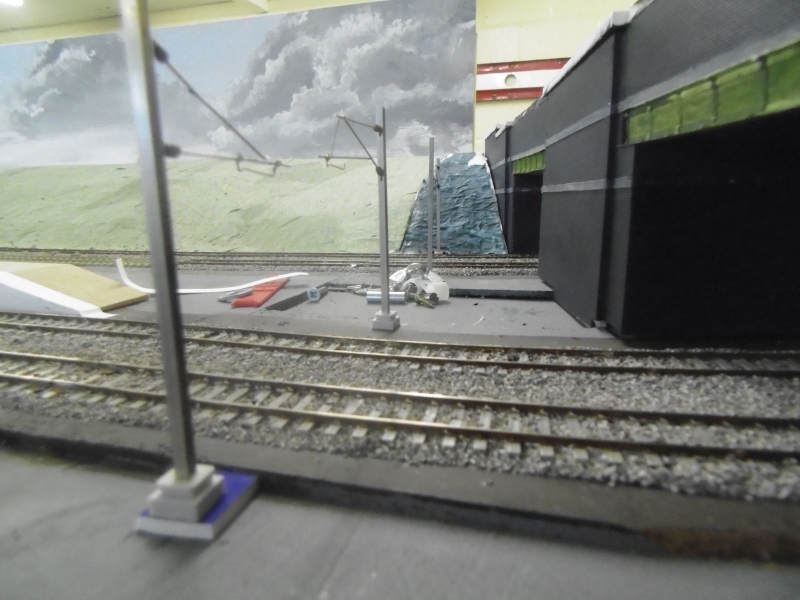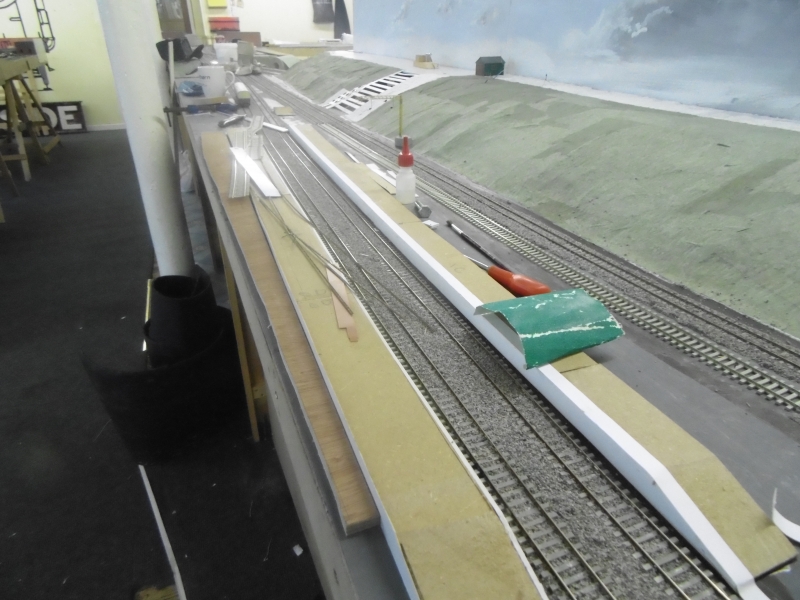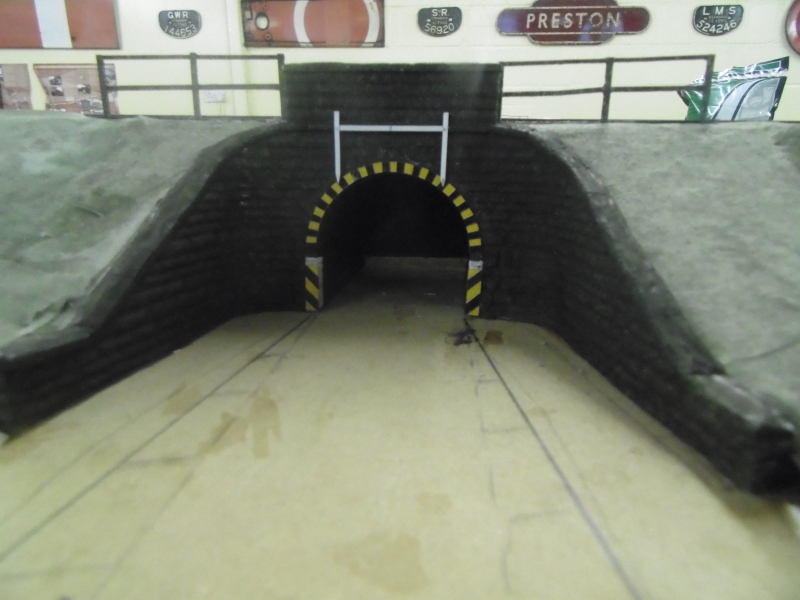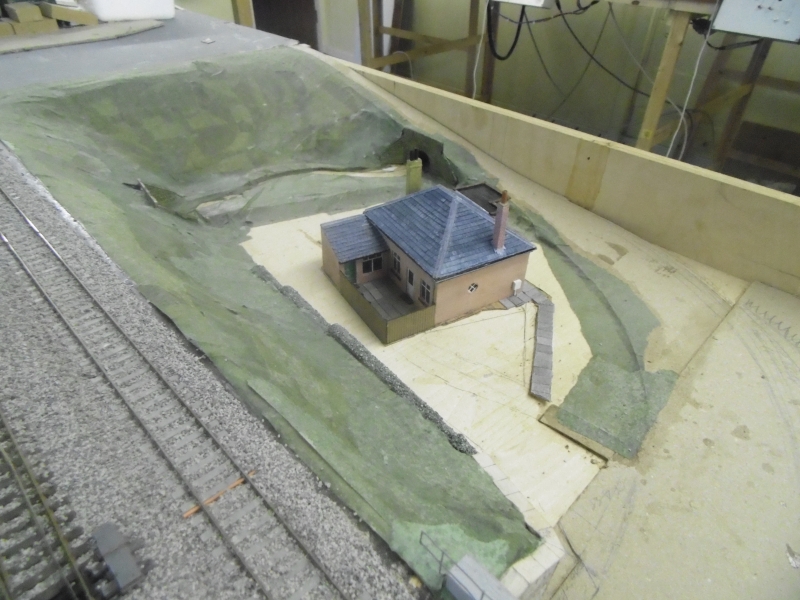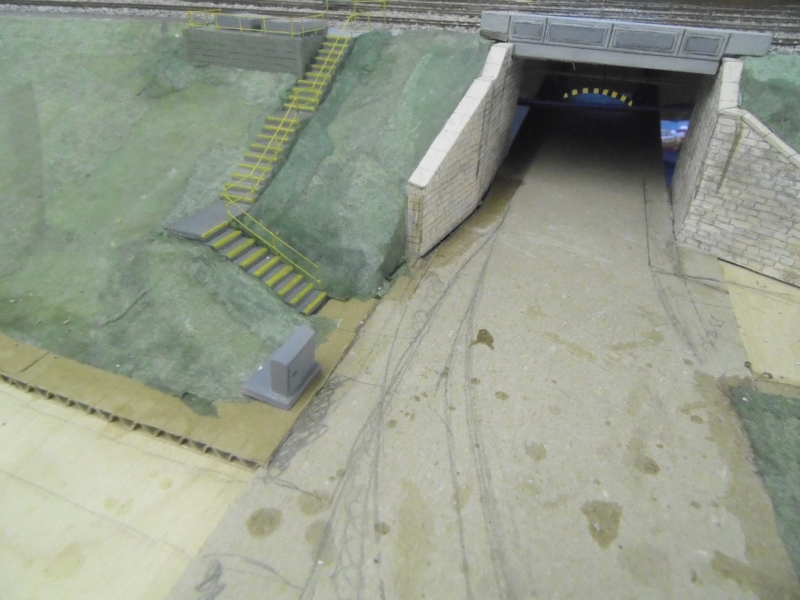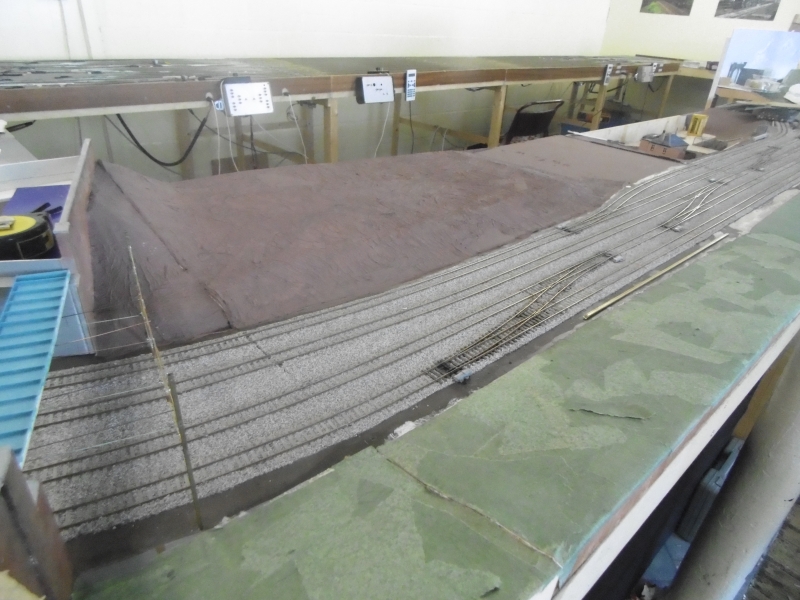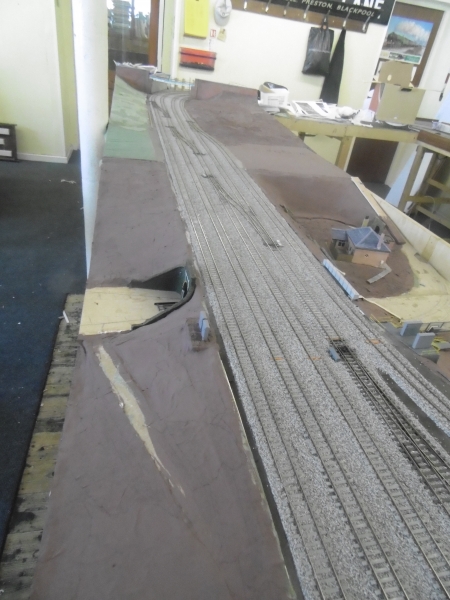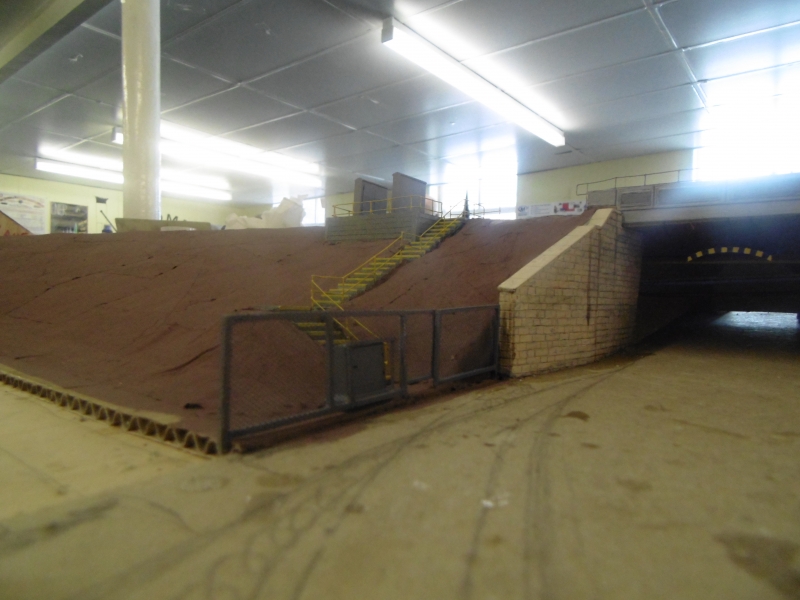 Commenced. April/ May 2016.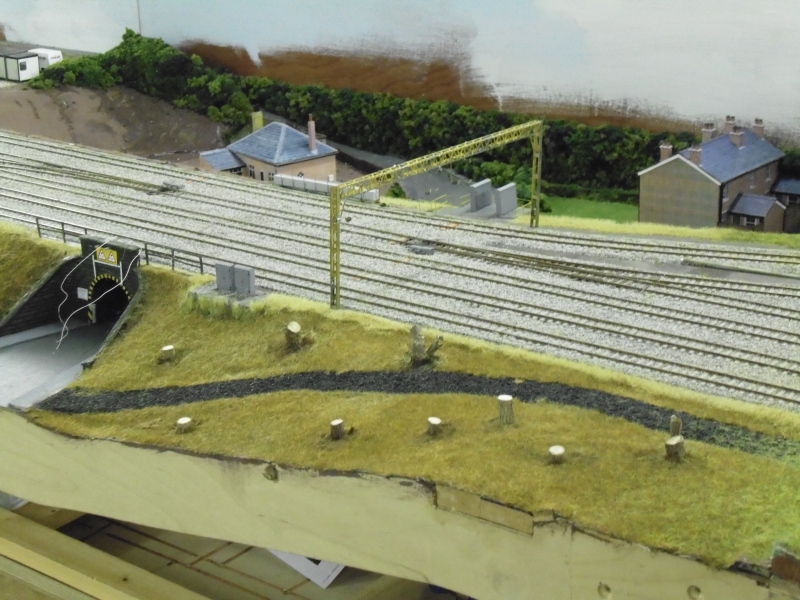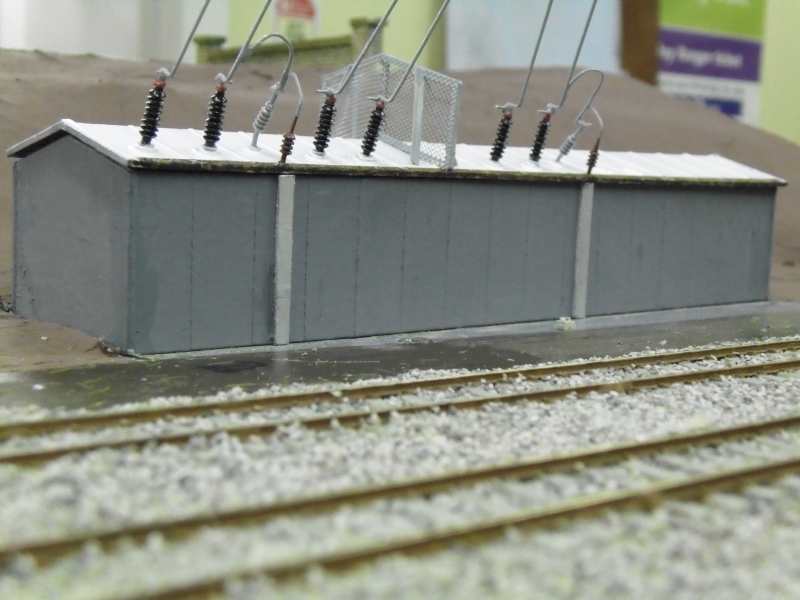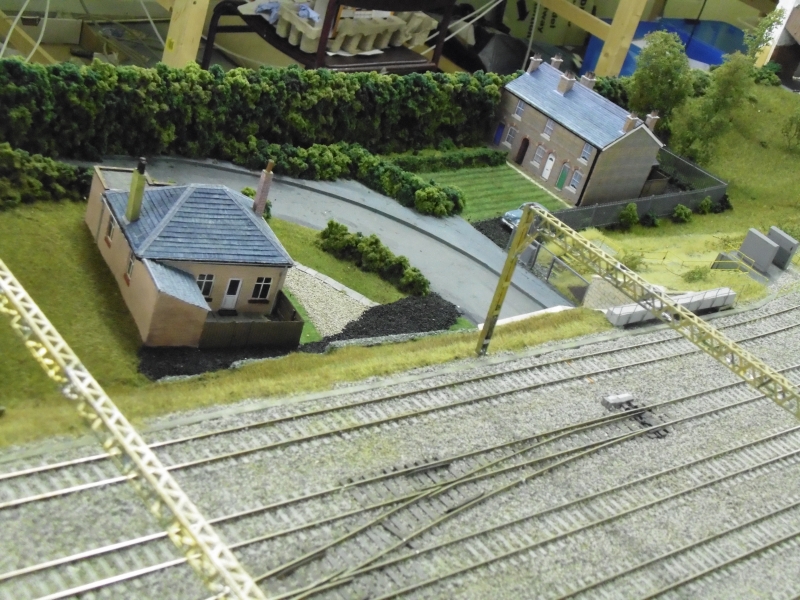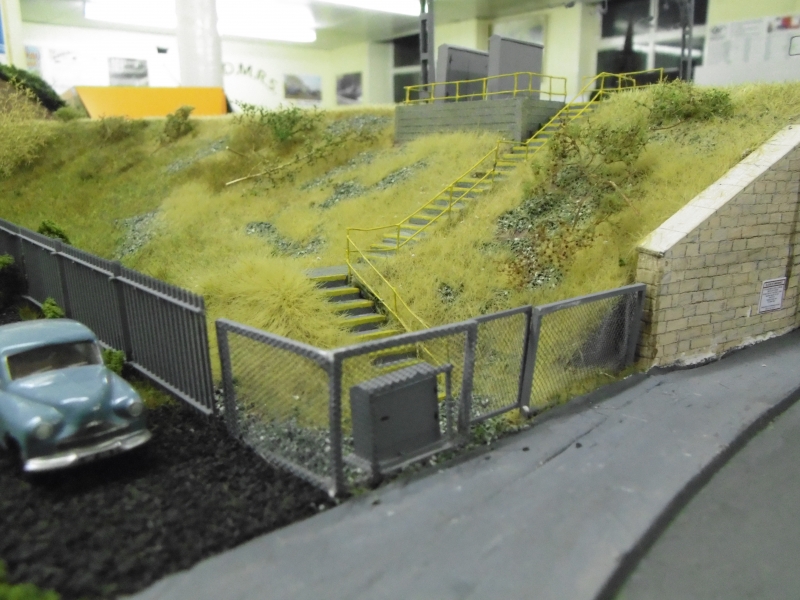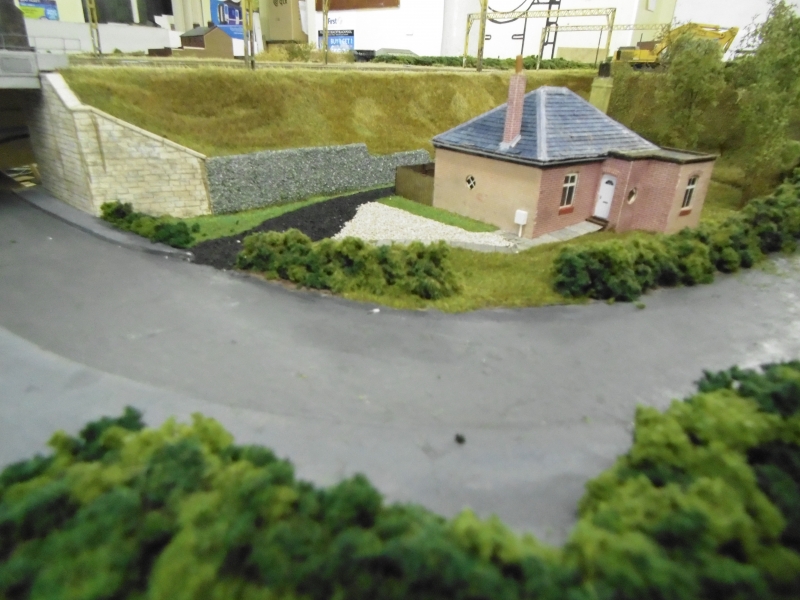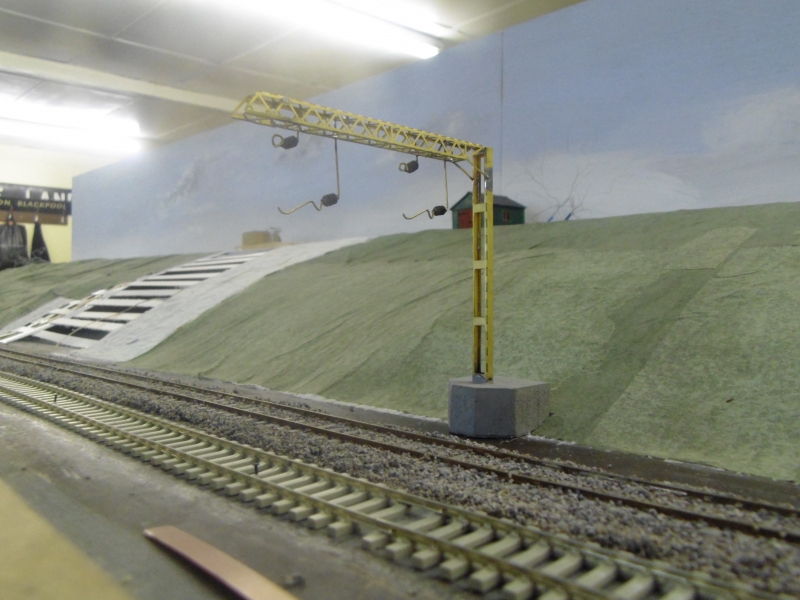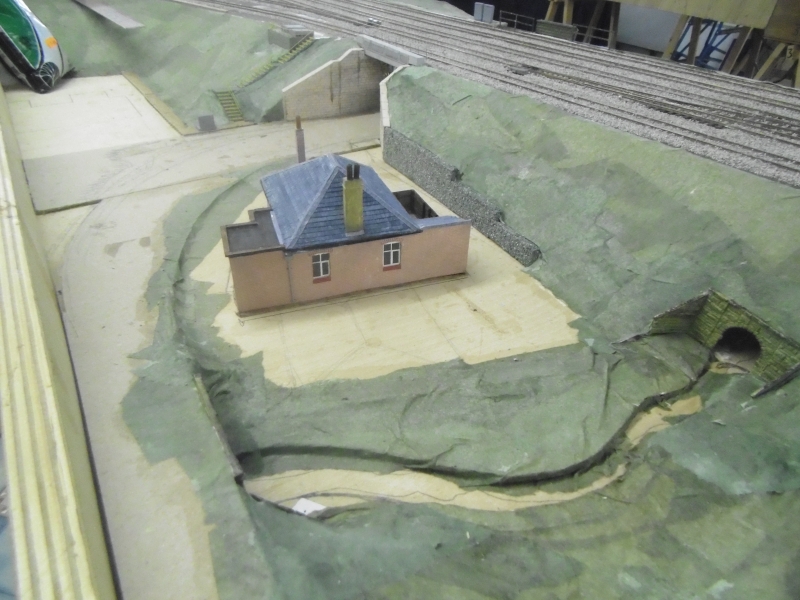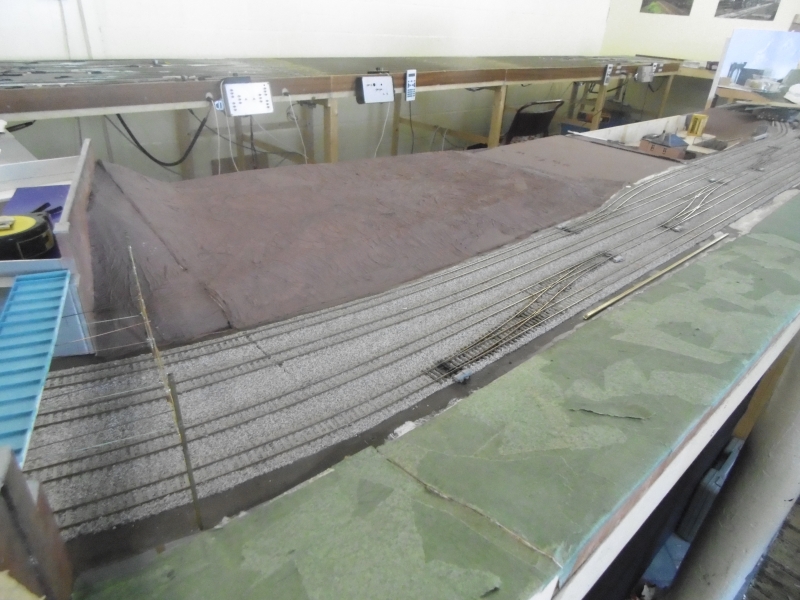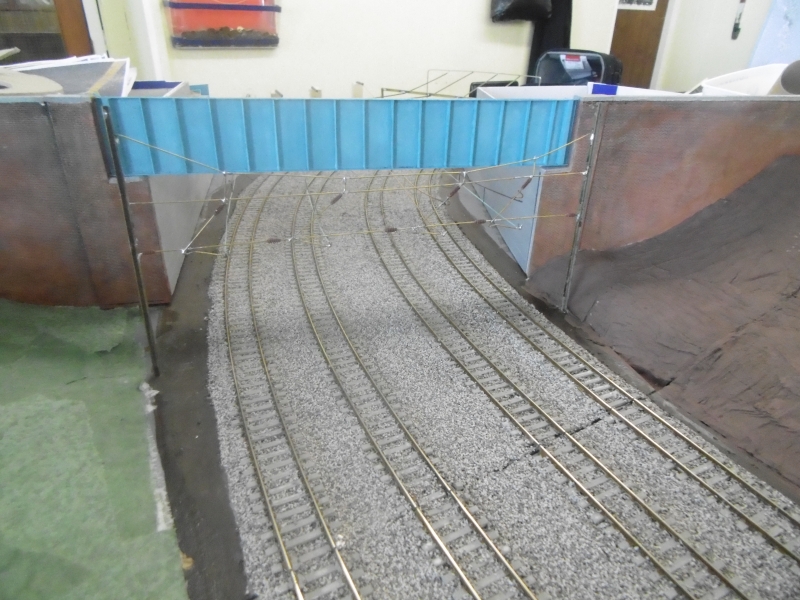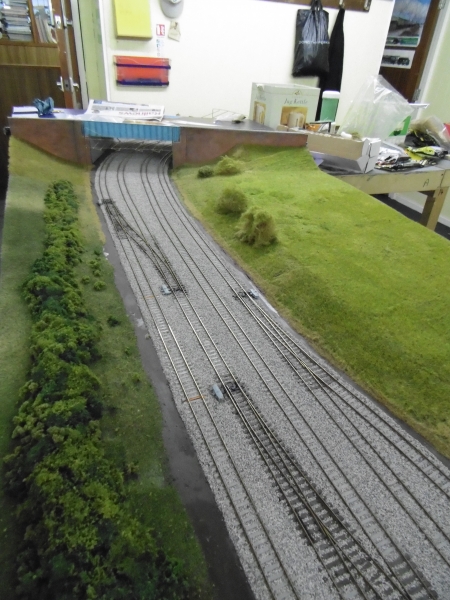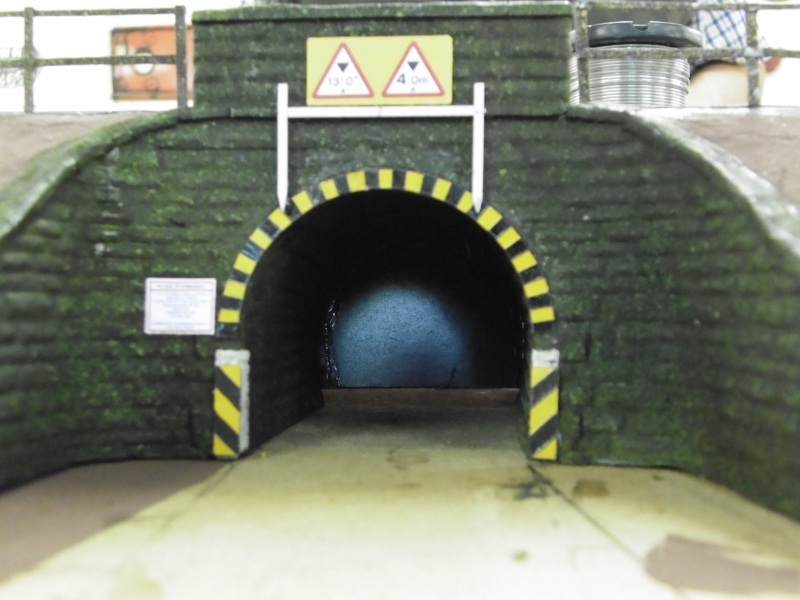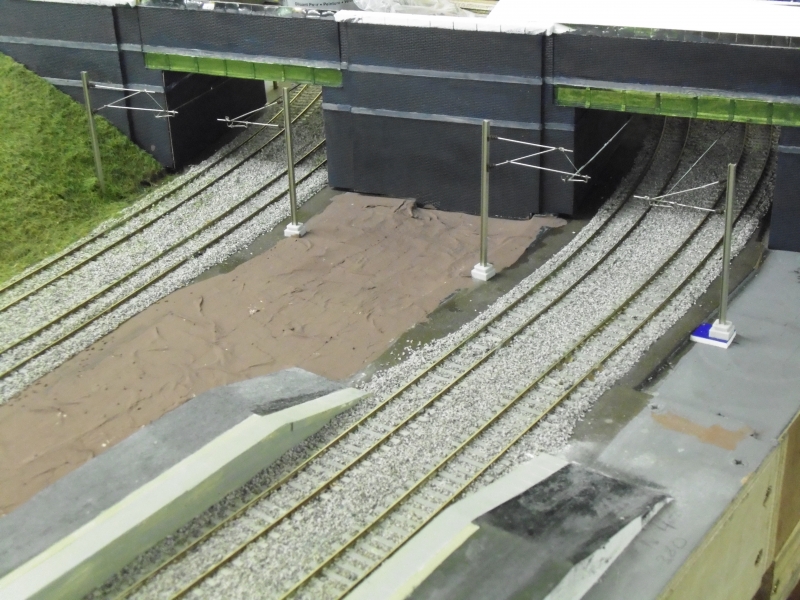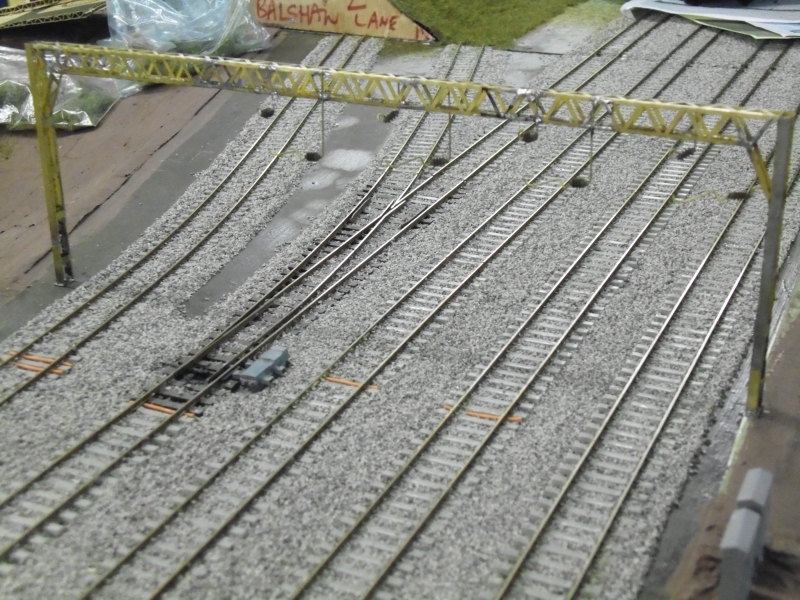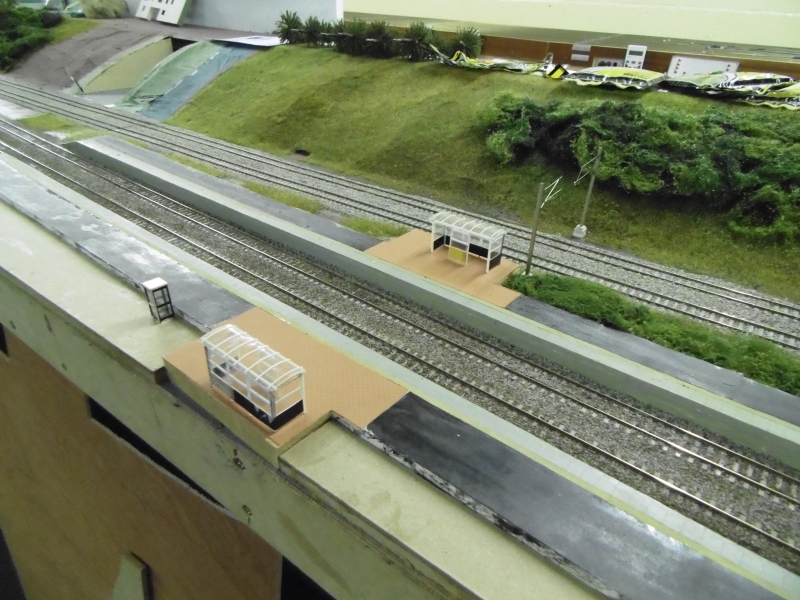 Progress. Late October 2016.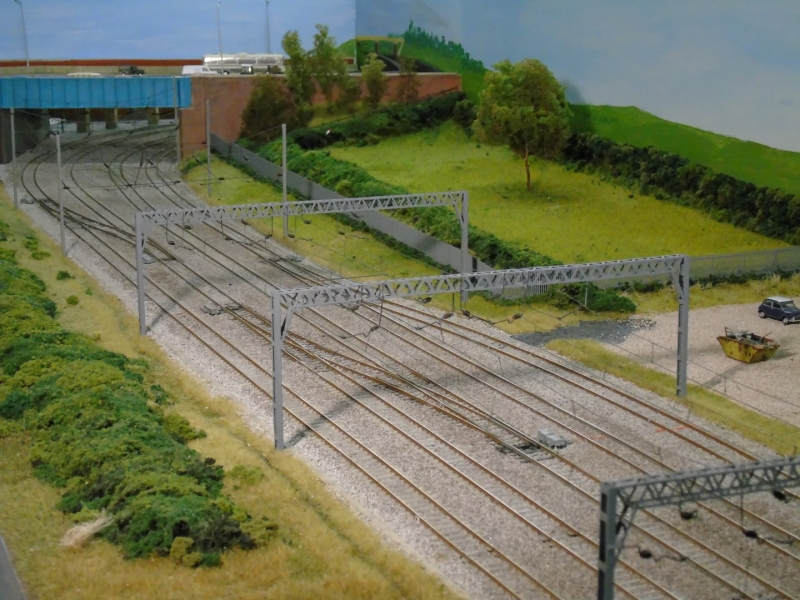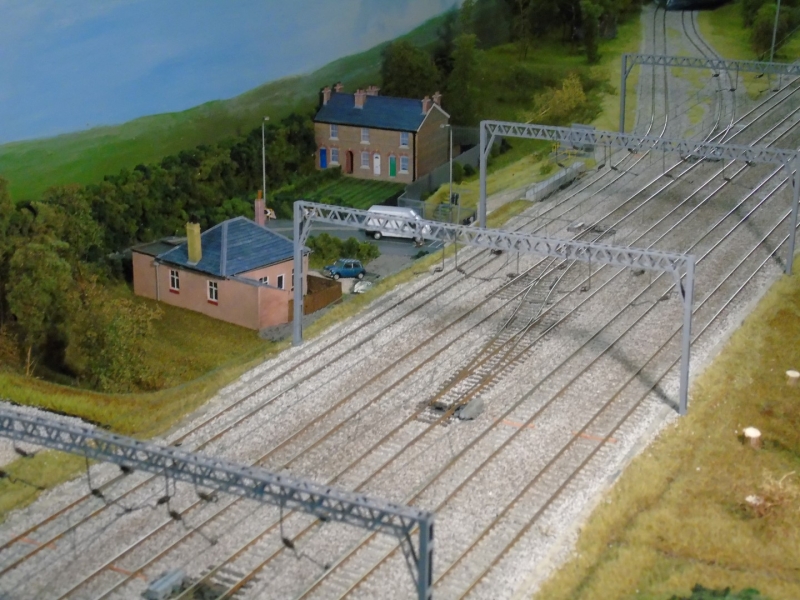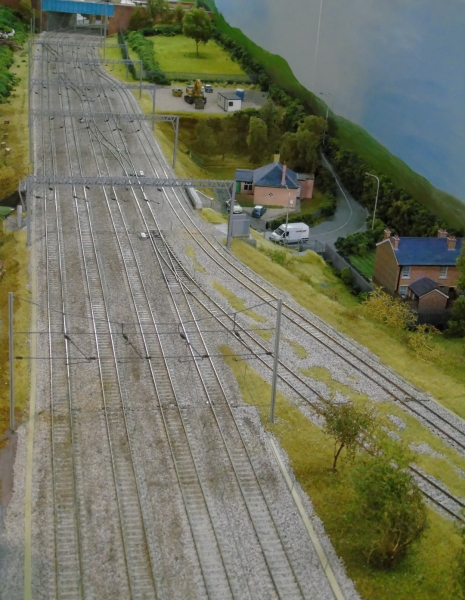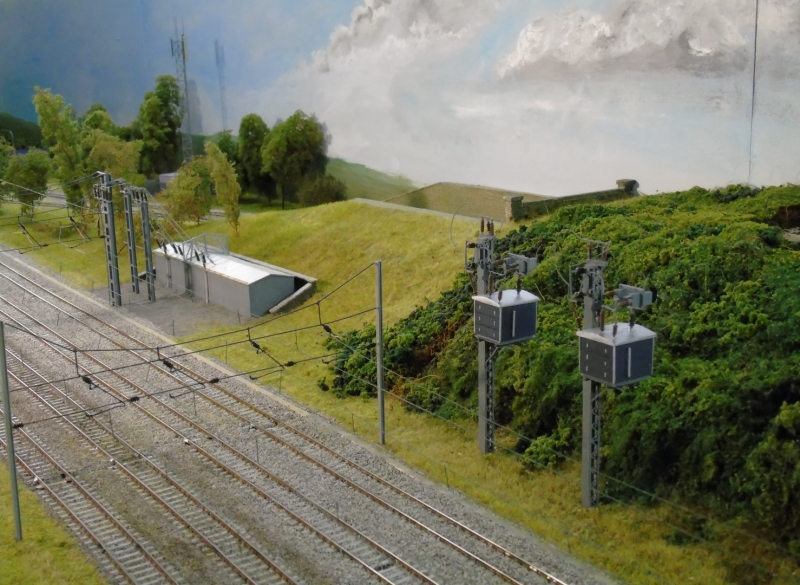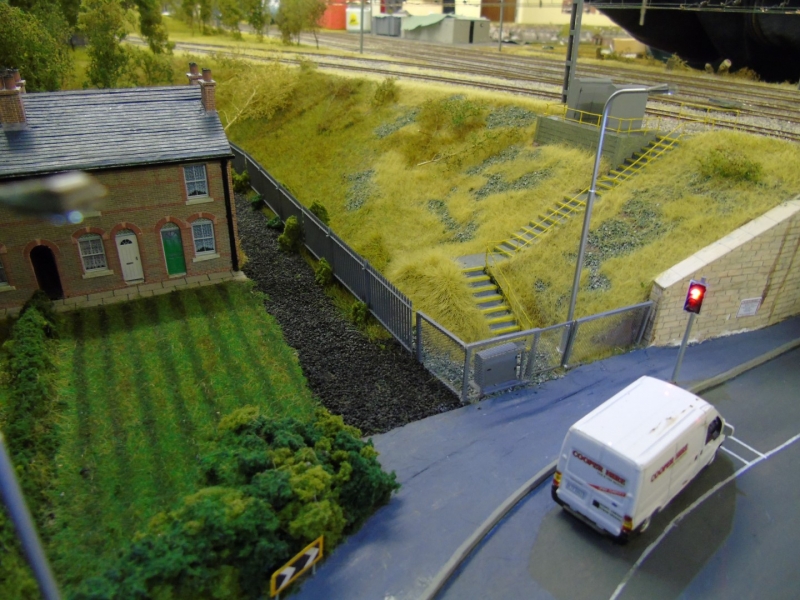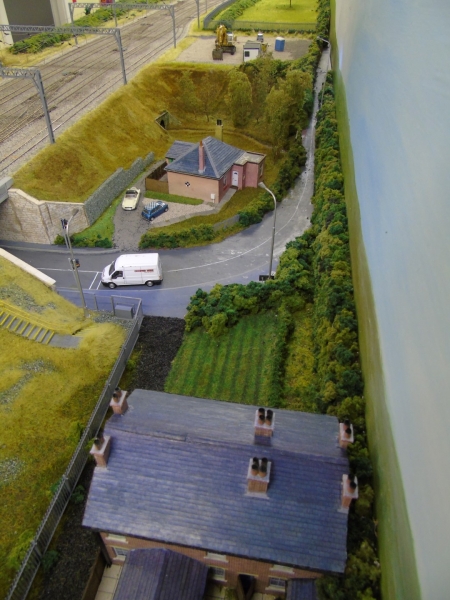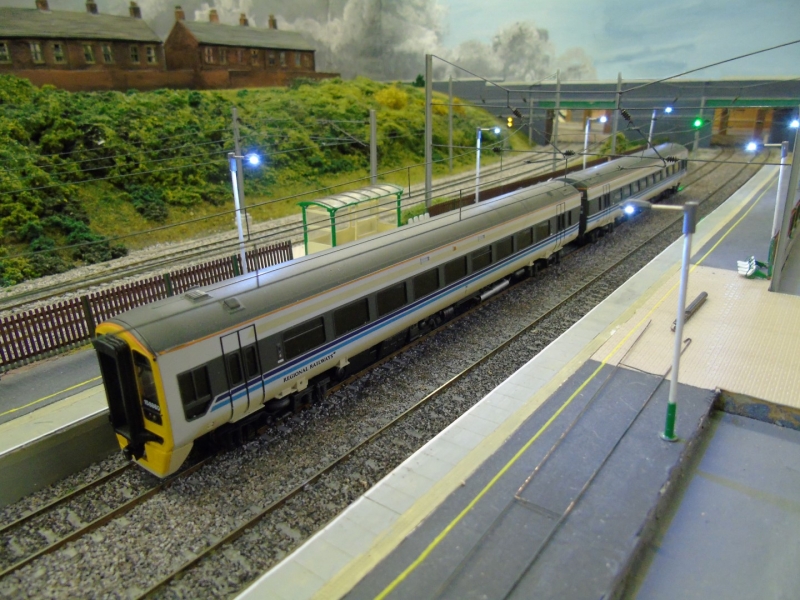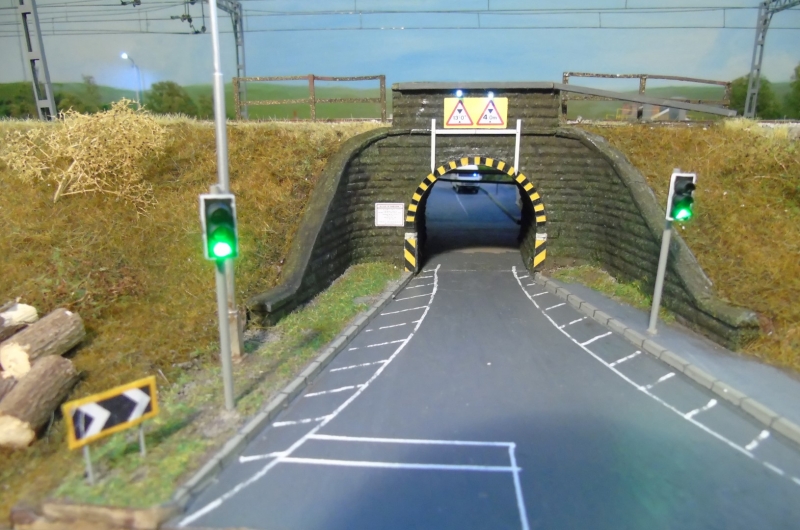 Progress. Early February 2017. (with full length set up)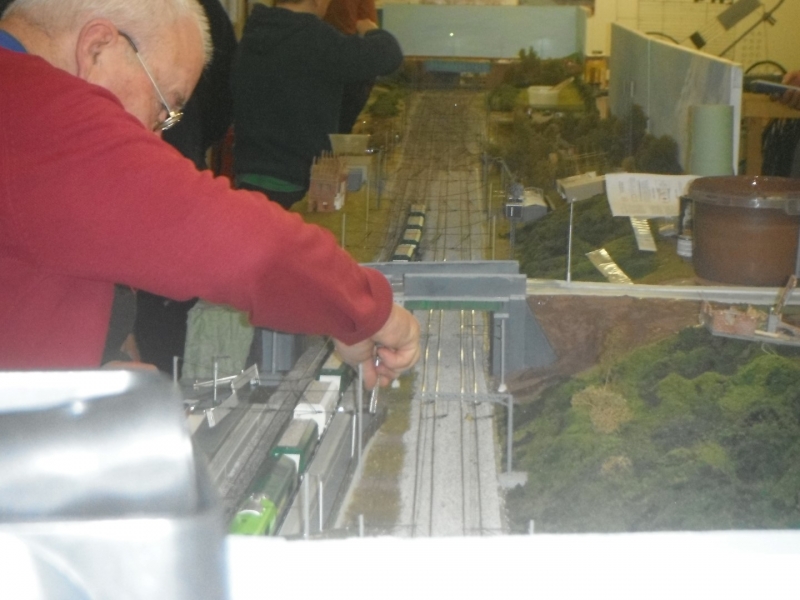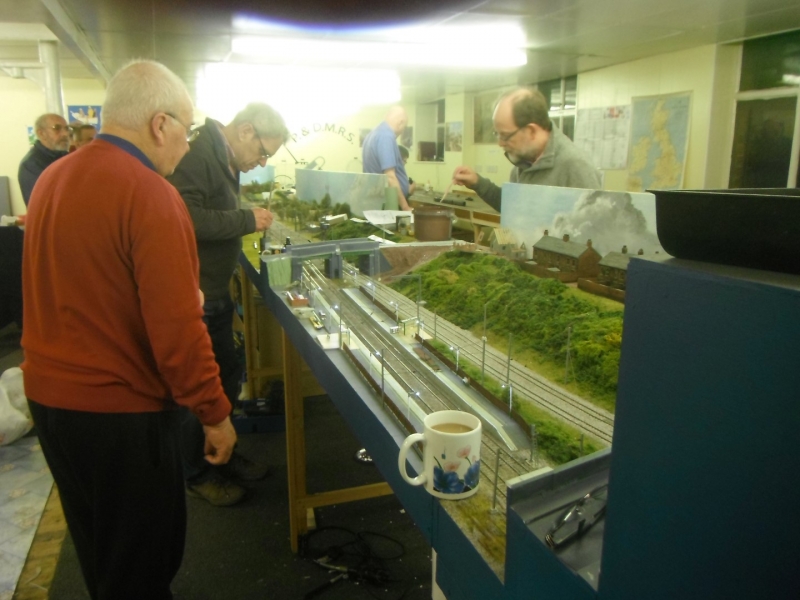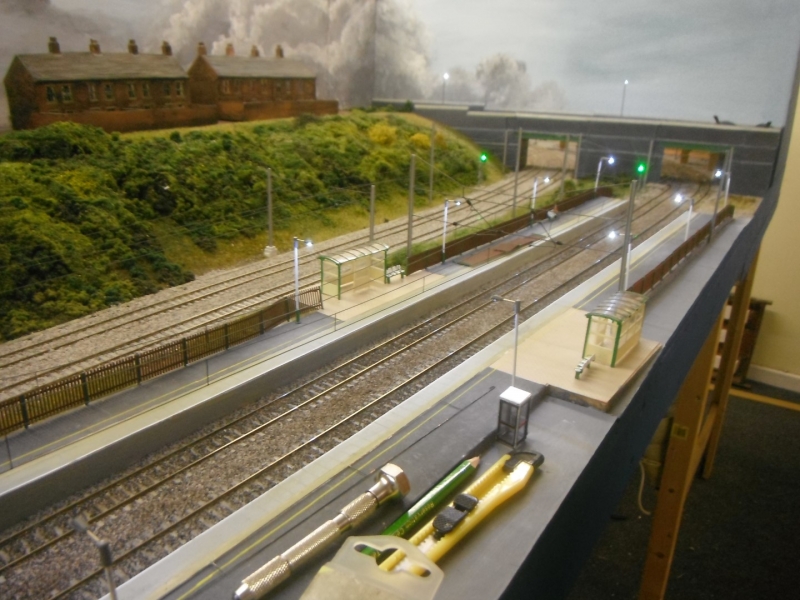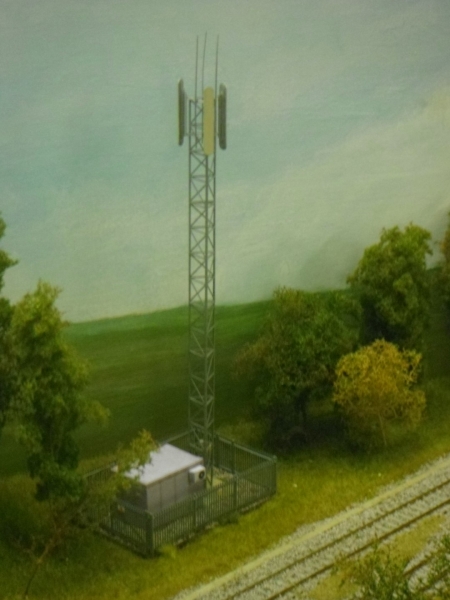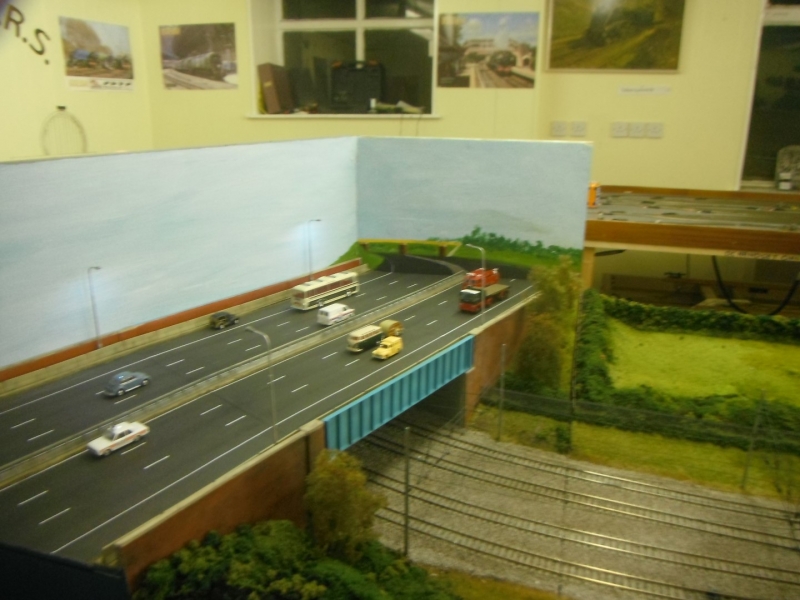 Additions. Club night 1 week later. 2 weeks to go to exhibition
At Exhibition 2017. We made it! *
*(We estimate 90+% complete)