Welcome to the Preston and District Model Railway Society
A message from the Chairman to all members:-
---
Hoping that you are all well and keeping clear of the virus. It's at times like this that we recognise the value of our hobby in being able to do those little, or big, outstanding jobs we never under normal circumstances seem to have time to do.
With that in mind, it should make for an exceptional modelling competition next February.
Here's wishing for a quick return to normality, whatever that may be and that we can soon all meet up again at the club.
In the mean time, happy modelling and stay safe.
---
OUR CLUB ROOMS are in Unit 12, Aqueduct Mill, Aqueduct Street, Preston. PR1 7JN.
This is a comfortable and modern industrial unit situated behind the Mill. Here the Society's layouts are displayed and in use. There is a brew room, demonstration room and library facilities.
(From Fylde Rd, immediately left after the railway bridge, through the large gates, and directly ahead) (click here for a Google Map with current traffic and weather)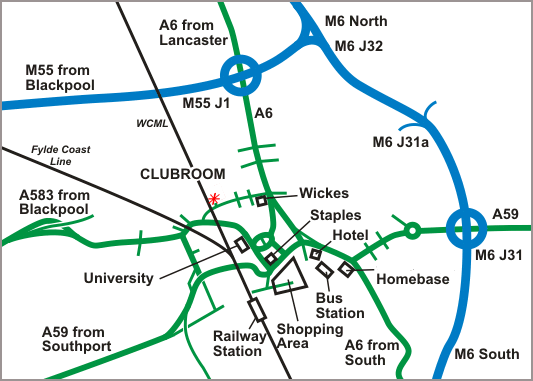 ---
Exhibition
Our 2020 Exhibition has just finished, and was a great success, so much so that we ran out of programmes (apologies to those who could not get one).
Congratulations to Lucas from Cottam for winning the children's competition. The correct answer was "Orient Express".

We hope to see you all again next year!
---

We currently have in excess of 35 male and female members. Everyone is welcome. However, junior members under the age of 16 years must be accompanied by a responsible adult
The Society meets each week on
Mondays 7.30 p.m. to 10.00 p.m.
Wednesdays 2.00 p.m. to 4.00 p.m. and 8.00 p.m to 10.00 p.m.
Fridays 8.00 p.m to 10.00 p.m.
Note: Club rooms are not open bank holidays or on the first Monday of October (for the AGM).

---
Our layouts in the model press:-
"Ardson" was featured in

in January 2008 and "Tellem Summit" in August 2014.
Our large new 00 layout, "Euxton Junction" which gives more scope for both D.C and D.C.C. operations is set up and running in the club rooms, was debuted at our 2016 exhibition and……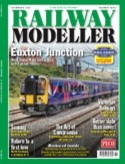 …… has appeared as layout of the month in the October 2018 edition of Railway Modeller magazine.
"Tellem Summit" has been photographed for a further article in

which is awaiting publication.
"Bee Lane" was in

November 2008, and in

in September 2015.
"Bee Lane"
is now retired
Visit our new blog to learn about the development of the proposed new N gauge layout.
---
We hold an Exhibition on the first weekend of March each Year.
---