The 2020 Exhibition was a great success.
A big thank you to all the traders and exhibitors, PDMRS Members and the public for coming along to support us.
Below is the 7 or so hours of video taken on Friday's setup condensed into 5mins 30secs.
---
New Exhibition Record.
Following 2018's disastrous cancellation owing to "The Beast of the East"- Visitors to 0ur 2019 Exhibition exceeded 2000 for the first time.
---
Llwyn Grug
resurrected
!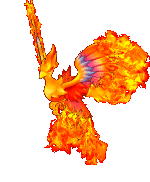 Ex-chairman, Les Nehrlich's N gauge layout Llwyn Grug, well known on the exhibition scene in the '80s (see our Archive page for pictures and video) will re-appear phoenix-like, in a newly modified form on the exhibition circuit. The old station and working fairground boards will feature joined by some completely new boards.
For a slideshow of the revamped boards click: Here
---
Covid 19
In view of the new restrictions, the club can no longer operate, so members should not attend the club (but they can access their property in the club if they can get hold of the keys). Obviously we do not know how long this will continue.
We hope you all stay well during these worrying times.
Andy Joel
On behalf of the committee
Preston & District MRS
---
The 2021 Exhibition is well under preparation and remains scheduled for March 6th/7th.